Taking over the points lead at Lucas Oil Speedway, stop #2 for KDBA.
Jun 14, 2021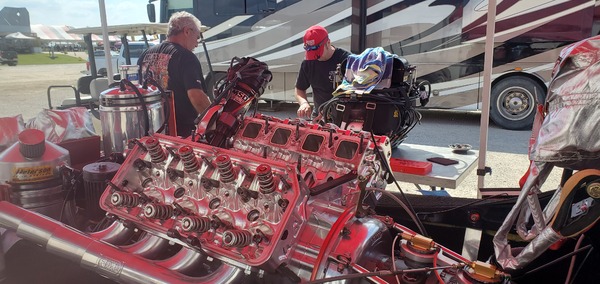 Swipe for More Images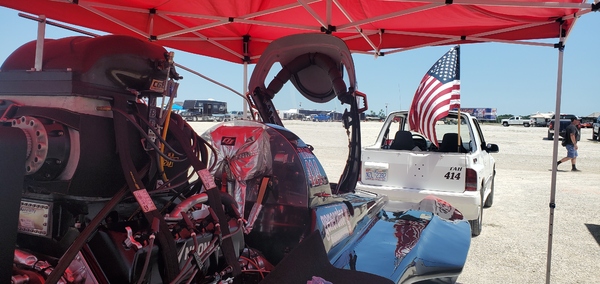 The Running with Scissors team is still producing strong performances in 2021! The team lead the field in qualifying after round 1 at Lucas Oil Speedway for the Top Alcohol Hydro division with a qualifying effort of 4.467 seconds. The team was concerned that the boat engine maybe down on power and after looking at the data and engine they noticed a few valves had been damaged-so the team went to work disassembling the engine to make sure they would be ready for battle on Sunday and by late Saturday the engine and boat were back together in racing condition. One Sunday they would face Marty Logan and his Livin' Tha Dream team first round. Andy and crew had some paying back in mind since they had lost to them in the finals at the last race. Andy was stellar on the starting line with a .049 reaction time and running the quickest pass in the Top Alcohol Hydro class for the weekend, 4.37 seconds at over 196 MPH defeating Marty and team! Now Andy and Running with Scissors team set out to take down Mike DeClark and his Little White lie team in the finals. Andy was first off the line with a .070 reaction time but shortly after the start the 4000 horsepower engine started loosing power and Mike DeClarke drove around him for his first win since San Angelo in 2017. Congratulations to Mike! Good news is Running with Scissors and Andy did take over the championship points lead with their runner up finish making it 7 straight races of being in the finals since May of 2020. Andy is looking forward to returning to Wheatland, MO and Lucas Oil Speedway for the 3rd round of competition presented by Lucas Oil & KDBA.